Staff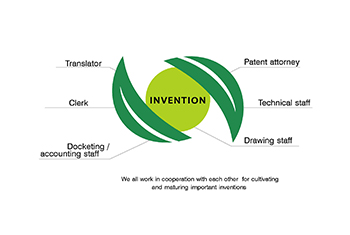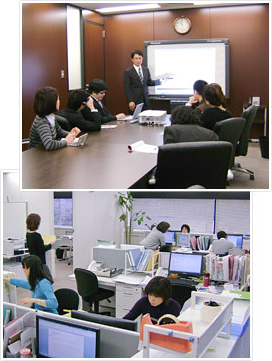 Since we are a medium-scale patent attorneys office, we can offer thorough services more quickly than large-scale patent attorneys offices. In addition, we have a better-organized management system than small-scale patent attorneys offices. We believe that you can confidently entrust us with your cases relating to intellectual property.
Teamwork
 A balanced mix of experts allows for timely and quick actions in patent prosecution from application to issuance.
The experts work in team to fulfill the responsibilities.
The deadlines entered into the database by docketing staff members are double-checked by clerical or technical staff members for timely notifications for our clients.
Suitable technical terms and expressions are always sought by experienced translators with patent attorneys and technical staff members.
The same staff is in charge of both domestic and foreign applications and therefore complicated procedures are appropriately carried out. For example, references cited in foreign Office Actions are duly filed with an IDS with the USPTO.
A coherent set of drawings is appropriately created by our drawing staff members with hands-on experience.